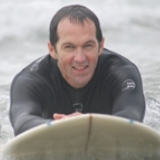 President
Dave Litton
I have been a member of Waihi Beach Surf Life Saving Club for over 10 years and prior to that a member of Raglan Surf Lifesaving Club.

I have actively patrolled and competed throughout this time and am currently holding the Club President role which I have now held for 3 seasons. I have previously held positions within the Club of Director of Membership, Director of Lifeguarding, Patrol Officer, Club Captain, Call Out Squad, Junior Surf Coach and Operations Manager.

I also lived in the club for 2 seasons back in 2015 and possibly have more grey hairs because of this!

Outside the life saving scene I have worked for New Zealand Police for 18 years and am presently a Senior Sergeant based in Hamilton. A role that involves leading and managing people to provide a much-needed policing service, ensuring the people of Hamilton are kept safe. Many skills from policing have assisted me well as part of Waihi Beach Surf Life Saving Club over the past 9 years. I believe I am family focused and pride myself on being approachable, open and honest in the way I make decisions. I am looking forward to being part of the Club's management team for the 2018/2019 season and provide support to the Chair person.

I would like to see the Club continue to work towards being self-sustainable, a fun place for people to come as well as a Club that members are proud to be associated with.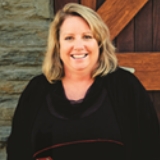 Chair
Donna Pfefferle
In December 2013 I took over the role as acting chair, as Janine O Connor headed overseas and it is my privilege to continue to work in this position. 



Our family has been a member of the club for 9 years, starting in the Junior Surf programme and both of our children qualifying as lifeguards. The Club has provided our children with so much that it is time for us to give back. 

I have a management degree and experience in sales and marketing and I hope that these skills will assist to promote the Club to the wider community and build a strong membership base. Collaboration between all stakeholders will result in a strong functioning organisation that achieves great things.

Looking forward to the journey.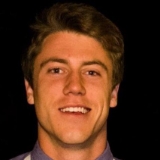 Director of Lifeguarding
James Lloyd
I have been a member of Waihi Beach Lifeguard Services since 1999 when I started as a junior surf nipper. Since the early days, I competed as a junior surf athlete, become a rookie lifeguard and then started to wear the red and yellow.

Working hard to become a highly trained and experienced lifeguard, I secured a position as a Regional Lifeguard, including multiple seasons as a Regional Head Lifeguard. I have been actively involved at the Club level, regional and national level, Patrol Captain, Chief Instructor, Patrol Auditor, Chief Examiner, I have been invited to instruct on National Lifeguard School, a facilitator for BP Leaders for Life, a member of the Coromandel Lifesaving Committee for five years, representing the Club at SLSNZ national lifesaving forums and facilitating various courses around the region on an ongoing basis.

These experiences have guided me to implement strategies as the Club's Director of Lifeguarding. The establishment of the Lifesaving Committee and Sub-committee's has been a success. The very active Committee has developed lifeguarding processes, contributed towards the direction of lifesaving at the Club and developed some great leaders who have a strong future. This has allowed me to focus on the strategic direction of lifeguarding, gaining insights into lifeguard needs, success and challenges via the strong Committee members and Committee Chair.

Working closely with the Board, the vision was to implement a third regional lifesaving patrol. My role was leading the project: to refresh or qualify 100 lifeguards, implement a roaming patrol using an RWC (jetski) and training up to 10 qualified RWC drivers. The Club implemented this strategy a year earlier than hoped which increased the number of regional lifeguards from 6 at a time to 11 at peak times, allowing us to patrol the high need area around Island View as well as more effectively patrol our 75 km coastline. The RWC is a great asset for our Club and the community. It has already played a key role in many rescues and searches.

I am excited for what is to come for our Club, and I believe I still have much to offer the Board as Director of Lifeguarding. Our membership has nearly doubled in active lifeguards over the past five years, we have the talent to achieve our goals and more.

Thank you to everybody who plays a part in strengthening the Club's health. There is still so much to do, and I want to be part of the new direction of the lifesaving movement here at my home club of Waihi Beach.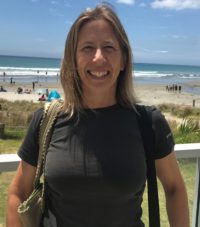 Director of Finance
Ruth Butter
Our family first joined the Club four years ago, when our daughter started Junior Surf sessions as a 5-year old.  Since then, we have seen our daughter increasingly develop her skills, our son gain in confidence and enthusiasm and myself moving into Junior Surf coaching.  I have also seen the great job the club does in keeping the public safe and in helping young people to develop great life skills. I have also seen that it takes a huge amount of volunteer time and effort to do so.  I have recently taken on the role of Finance Officer and look forward to supporting the club in this capacity. I am a chartered accountant with strong analytical and financial experience. I believe that in a club such as ours, there must be transparency in financial management and reporting; rigour in monitoring costs and maintaining income flows; and strong financial governance.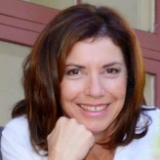 Director of Memberships
Natalie Lloyd
As a passionate, committed member of Waihi Beach Lifeguard Services for twenty-two years and over double that with Waihi Beach, I have a solid connection to lifeguarding and the community we serve.

My role for six years has been Director of Sport, with the focus to build stronger sports pathways in the Club. The introduction of Head & Assistant Coach based programmes opened up competitive opportunities for our athletes. During the 2020/21 season, I recommended the Board implement a succession plan for the Director of Sport position and introduced Sharlene Manukau to the role and the Club structure. Together we started introducing a revised programme for lifesaving sport as 'Sport with a Purpose', collaborating with key senior guards and SLSNZ to align everything we do with developing lifeguards fit for purpose.

The next goal has been to utilise my education and experience in public relations and communication to transfer to the Director of Membership. Provision of lifeguarding is our core purpose so everything around the membership portfolio must support this. We have developed a strategy to increase communication and engagement within our five core groups. Lifeguards (current and retired), Junior Surf athletes & families, social members, sponsors and the local community. These core groups are the backbone of the Club, and drive its wellbeing. I see the importance of sharing information to keep all audiences up-to-date with key milestones, achievements, successes, and activities.

I have a proven track record for increasing membership in a not-for-profit organisation, Allergy New Zealand. As a volunteer, (Chair then President) I promoted the organisation, resulting in membership growth from 15 to over 1000. This work was recognised with a Queen's Birthday Honour, a Member of the New Zealand Order of Merit (MNZM). I see a new group of stakeholders representing each of those core groups forming a membership steering group. I would welcome the opportunity to take the Club's membership portfolio to the next level and work with past, present and future members to continue building on the strong vibe that has been created.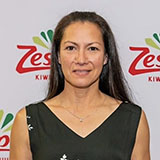 Director of Lifesaving Sport
Sharlene Manukau
Our family has been members of the club for the past 8 yrs. Our children started the Junior Surf program, with both moving on to Rookies. Our youngest enjoyed it so much he went on to become a lifeguard and junior surf coach. He continues to compete in Surf Lifesaving competitions at U17 level. With so much of my time being spent at the club, I soon started getting involved, becoming an age group manager at junior competitions, competitions co-coordinator, a surf official, joined the sports committee, team manager at senior competitions and Patrol Support on the Masters Patrol.

Off the beach I coached primary and college netball for 10 yrs and have played competitively for the past 5 yrs. Was a member of the Katikati Junior netball committee for 3 yrs and Katikati College netball committee for 6 yrs. Currently taking a break from coaching netball, I am now team manager of the Katikati College 1st XV rugby team.

I look forward to working alongside the clubs coaching teams to continue providing competitive opportunities for our athletes. I will continue to collaborate with key Senior Guards and the Board in developing lifeguards fit for purpose.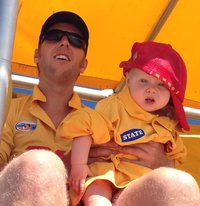 Director of Assets
Andrew Cochrane
I have been a member for over 25 years and received a Service Award in 2016 from Surf Lifesaving NZ.  I have been on the Committee in the past and very happy to be involved again to look after the assets of the Club.  My knowledge of sportscraft means I am able to assist with ensuring we have the right gear in the right condition for lifeguarding and for members.  I was actively involved in bringing the building and gear up to the standard required by regulations and health and safety and feel confident that we have made significant steps in this area over the last 3 years. My passion is IRB's and ski and enjoy surf sport to keep me fit and healthy.   I like to encourage others to get involved in surf sport as it helps to develop strong and active lifeguards plus builds comradeship amongst the members.  I have had the pleasure of representing New Zealand in IRB racing some years back and very proud to think that Waihi Beach is hosting the IRB Nationals in a few days time. I am one of the co-ordinators of the local Call-out Squad and work closely with Coastguard to provide services to the local community.  I am a Policeman in the local district and my locations provide me with the opportunity to give back to the community. My wife Jenny and daughter Kate love the beach as much as I do and as long-term members we want to be involved in the success of the Club.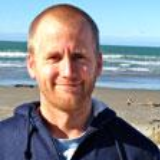 Independent
Christiaan Maarhius
I have been a passion lifeguard for nearly 30 years with experience at Waihi Beach and Hot Water Beach. Waihi Beach is my Club, so I have volunteered for many different senior roles over the years. From Lifeguard Coordinator initiating many positive changes in the lifeguarding systems, developing safety practices and driving club culture. I have been a Patrol Captain and implemented the Master's Patrol, safety officer at numerous SLSNZ and community events, supported Board projects and initiatives.

Having the experience as a Head Regional Guard at different beaches, elected Chair of the Coromandel Lifeguarding Committee, Patrol Auditor, SLG Examiner, Instructor and other leadership opportunities have provided me with the opportunity and the skills to help inspire other lifeguards to achieve greatness.

Having another lifeguard on the Board and guiding them in regards to the safety, systems and development of SLSNZ strategies has helped the Board achieve many positive outcomes. There is much work that I would like to be still involved in at a strategic level. My passion is to initiate positive changes, future-proofing Waihi Beach Lifeguard Services to meet the community's needs and be involved in strategic thinking.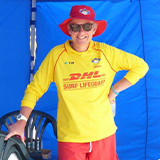 Independent
Fiona Lafferty
I am a mother of 2 grown up children, Meg and Amber and also a grandmother, AKA Nano, to Nico. I am a nurse and a midwife and live in Taupo. I have been in NZ for 26 years but have to confess that I still call Scotland home!

I am an active lifeguard and have been for four seasons. I was very honoured to receive the Butler Award at the 2020 prize giving along with Tammy Richardson. This was an extra special award as my daughter, Amber had been presented with the award two years before.

At present I have no specific project that I am working on, but I'm looking forward to being involved with the design of the new lifeguard area and in particular with the first aid room. I will certainly be working on planning our next Ceilidh as it was so much fun.

It is a privilege to be voted onto the board of the Surf Club as an independent member and I look forward to working for you all this season.