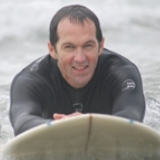 President
Dave Litton
I have been a member of Waihi Beach Surf Life Saving Club for over 10 years and prior to that a member of Raglan Surf Lifesaving Club.

I have actively patrolled and competed throughout this time and am currently holding the Club President role which I have now held for 3 seasons. I have previously held positions within the Club of Director of Membership, Director of Lifeguarding, Patrol Officer, Club Captain, Call Out Squad, Junior Surf Coach and Operations Manager.

I also lived in the club for 2 seasons back in 2015 and possibly have more grey hairs because of this!

Outside the life saving scene I have worked for New Zealand Police for 18 years and am presently a Senior Sergeant based in Hamilton. A role that involves leading and managing people to provide a much-needed policing service, ensuring the people of Hamilton are kept safe. Many skills from policing have assisted me well as part of Waihi Beach Surf Life Saving Club over the past 9 years. I believe I am family focused and pride myself on being approachable, open and honest in the way I make decisions. I am looking forward to being part of the Club's management team for the 2018/2019 season and provide support to the Chair person.

I would like to see the Club continue to work towards being self-sustainable, a fun place for people to come as well as a Club that members are proud to be associated with.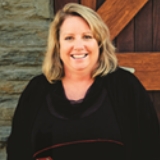 Chair
Donna Pfefferle
In December 2013 I took over the role as acting chair, as Janine O Connor headed overseas and it is my privilege to continue to work in this position. 



Our family has been a member of the club for 9 years, starting in the Junior Surf programme and both of our children qualifying as lifeguards. The Club has provided our children with so much that it is time for us to give back. 

I have a management degree and experience in sales and marketing and I hope that these skills will assist to promote the Club to the wider community and build a strong membership base. Collaboration between all stakeholders will result in a strong functioning organisation that achieves great things.

Looking forward to the journey.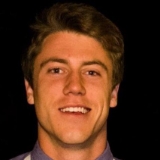 Director of Lifeguarding
James Lloyd
This season will be my 20th season as a member at Waihi Beach Lifeguard Service, having started as a 4-year-old nipper. After starting in nippers, I went on to get involved in the competing side of things, competing as a junior, and then in Oceans (U14 Nationals). I became a rookie lifeguard as I had some great people mentoring and coaching me, some of whom are still involved in the club today. I became a volunteer lifeguard and was talked into patrolling every day with the regional guards. This allowed me to have some valuable experience and I soon caught the patrol bug. This season will be my 10th season as a lifeguard and my 12th season patrolling.

I have been involved in as many aspects of surf lifesaving I could. From Regional Guard to Patrol Captain to Head Instructor to Coromandel Lead Examiner to Surf Sport competing to event guarding, IRB racing, BP Leaders For Life, the Rescue Water Craft (RWC) and Support Services team in Northern Region, Beach Ed Instructor, National Lifeguard School and my Advanced Lifeguard Award, going back to be a mentor at National Guard School, Head Instructor at Intermediate Lifeguard School, Club Committee Member and Coromandel Lifesaving Committee member, I have been very fortunate to volunteer alongside some outstanding mates within surf life saving, from the Club, from the region and nationally.

I'm looking forward to continuing in my role overseeing the development of our lifeguarding. My goal is to see Waihi Beach become the top patrolling club in the country by supporting our lifeguards to gain qualifications, experience the same wonderful opportunities for personal development that I've had as well as guiding our Lifeguarding Committee in creating a strong, inclusive and professional culture, along with a lot of fun.

There's nothing more exciting than seeing everyone enjoying themselves at the Club and embracing the opportunities it offers.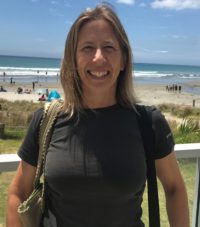 Director of Finance
Ruth Butter
Our family first joined the Club four years ago, when our daughter started Junior Surf sessions as a 5-year old.  Since then, we have seen our daughter increasingly develop her skills, our son gain in confidence and enthusiasm and myself moving into Junior Surf coaching.  I have also seen the great job the club does in keeping the public safe and in helping young people to develop great life skills. I have also seen that it takes a huge amount of volunteer time and effort to do so.  I have recently taken on the role of Finance Officer and look forward to supporting the club in this capacity. I am a chartered accountant with strong analytical and financial experience. I believe that in a club such as ours, there must be transparency in financial management and reporting; rigour in monitoring costs and maintaining income flows; and strong financial governance.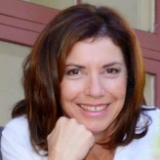 Director of Sport
Natalie Lloyd
Joining Waihi Beach Lifeguard Services during the 1999/2000 season was a no-brainer when our eldest son started as a "Nipper" in the Junior Surf programme. He loved it and we embraced the many positives of being part of such a fantastic organisation. Since then both of our boys have qualified as lifeguards and enjoyed a fantastic, extremely rewarding journey through lifeguarding and surf sport.

Since then, I have coached, assisted, helped with competitions and events as well as supporting many club events and activities. In 2011 I took on the role of Coaching and Competitions Coordinator and the following season was elected to the Club Committee, now Board of Directors. I have also been a member of the Surf Lifesaving New Zealand Eastern Region Sport Committee since 2013.

My background includes many years in not-for-profit development, governance and management, driving my passion for volunteers and volunteering. Our volunteers are the life-blood of our Club, playing an enormous role in its ongoing development and success.

I have worked in both sales and marketing management roles, strategic partnership planning and facilitation, PR and communications, as an event manager for major international sporting events, been a primary school teacher, netball and athletics coach, sports coordinator and prior to that, just for something completely different a ballet dancer, teacher and examiner.

I am looking forward to another great season, working with our Sports Committee, Junior Surf Committee and coaches to facilitate involvement and enjoyment of surf sport and fitness throughout all levels of the club, coordinating a team of wonderful volunteers and paid staff to ensure our success!
Director of Memberships
Karrina Mountfort
I have been a Junior Surf parent for 8 years and my children have gained so much from the Junior Surf programme. I recently assisted the Club to produce a campaign to celebrate BP 50 years of supporting Surf Lifesaving. With the help of a lifeguard posting a video as well it resulted in the Club winning a $10,000 cash donation from BP.

My background is in Online Optimisation - digital design and digital marketing, specialising in web design for search engine optimisation, so it was great to get behind this worthy cause. As a business owner, I have a wide range of skills that I believe can help to promote the Club to both existing members and the community. With many platforms available for communicating it will be ideal to support the Club to develop a range of strategies to market the benefits of becoming a lifeguard, volunteer or member.

I have volunteered my time to several committees in the past and understand the skills required to keep the organisation moving forward. I am looking forward to getting more involved.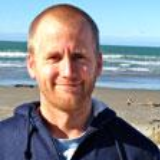 Independent
Christiaan Maarhius
I have been a lifeguard for 25 years and been on the Committee for Waihi Beach Lifeguard Services for 5 years. One of my proudest moments was being awarded the 2016 Surf Life Saving New Zealand Lifeguard of the Year. I am passionate about training lifeguards to learn an extensive range of skills and throughout many seasons I have enjoyed teaching inflatable rescue boat (IRB) and rescue board training, first aid, event guarding along with being head instructor at the Intermediate Lifeguard School.

I still compete in Master's surf sport competitions and especially enjoy swimming, both pool and ocean, to ensure I keep fit and maintain a level of swim time to be an effective lifeguard. Competitions build strong comradeship and friends you have for life.

Being part of the surf life saving movement has been a rewarding experience and now I am excited to be part of a team that helps the Club achieve its strategic goals.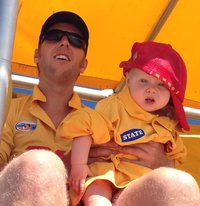 Director of Assets
Andrew Cochrane
I have been a member for over 25 years and received a Service Award in 2016 from Surf Lifesaving NZ.  I have been on the Committee in the past and very happy to be involved again to look after the assets of the Club.  My knowledge of sportscraft means I am able to assist with ensuring we have the right gear in the right condition for lifeguarding and for members.  I was actively involved in bringing the building and gear up to the standard required by regulations and health and safety and feel confident that we have made significant steps in this area over the last 3 years. My passion is IRB's and ski and enjoy surf sport to keep me fit and healthy.   I like to encourage others to get involved in surf sport as it helps to develop strong and active lifeguards plus builds comradeship amongst the members.  I have had the pleasure of representing New Zealand in IRB racing some years back and very proud to think that Waihi Beach is hosting the IRB Nationals in a few days time. I am one of the co-ordinators of the local Call-out Squad and work closely with Coastguard to provide services to the local community.  I am a Policeman in the local district and my locations provide me with the opportunity to give back to the community. My wife Jenny and daughter Kate love the beach as much as I do and as long-term members we want to be involved in the success of the Club.