Rookie Lifeguard Programme
The Rookie Programme has been designed to help Junior Surf members and young people prepare to become a surf lifeguard. The Rookie Programme aims to promote "practical lifeguarding" to younger members and develop strong ties between senior and junior members as a result of involvement. The target audience for this programme is 12-13 year old junior surf members wishing to become a surf lifeguards in the next or coming season.
To find out more about this programme please download the handbook here or email the club: [email protected]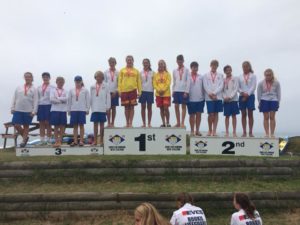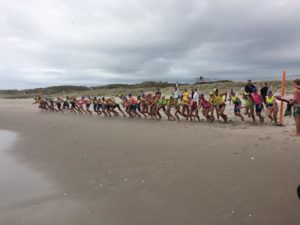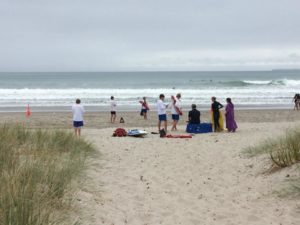 From our coach - Ella Higgins
Rookie Lifeguarding is a fantastic bridge between Junior Surf and lifeguarding as it sets young people up to slot into the role of surf lifeguard with ease and develop into great members of our club. The Rookie Programme is a fantastic way to meet new people who will go through the same incredible experience as you and create friendships for life!
I believe this pathway makes for a brilliant way to get involved in a new and exciting part of surf lifesaving in being able to follow alongside the qualified guards and enjoy, help out and be a part of their world for a day.
The Rookie Programme sets you up for your lifeguard camp and exams also allows you to participate in the annual Rookie Competition.
I really encourage you to come along, or to encourage your children to come along, get involved and learn more as its truly an incredible opportunity!
Ella Higgins
Rookie Coordinator