What is Junior Surf?
The Waihi Beach Junior Surf programme aims to provide children with engaging activities, encouraging active participation, leading to the development of personal, lifesaving and competition skills, in a safe aquatic environment. We strive to provide the best possible life saving experience for all juniors with the view to encouraging long- term active participation in Surf Life Saving, teaching surf beach specific water safety skills and building confidence, as well as developing fitness, while having lots of fun in the process.
Junior Surf sessions take place at 10am on Sunday mornings at the Club, Waihi Beach, from Labour Day (registration) until the Junior Club Championships at the end of February. These sessions involve both land and water-based activities. We sometimes utilise a local pool for pool-based activities.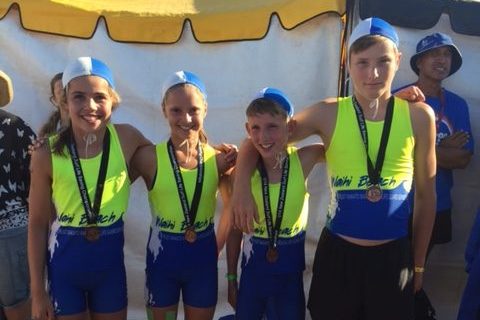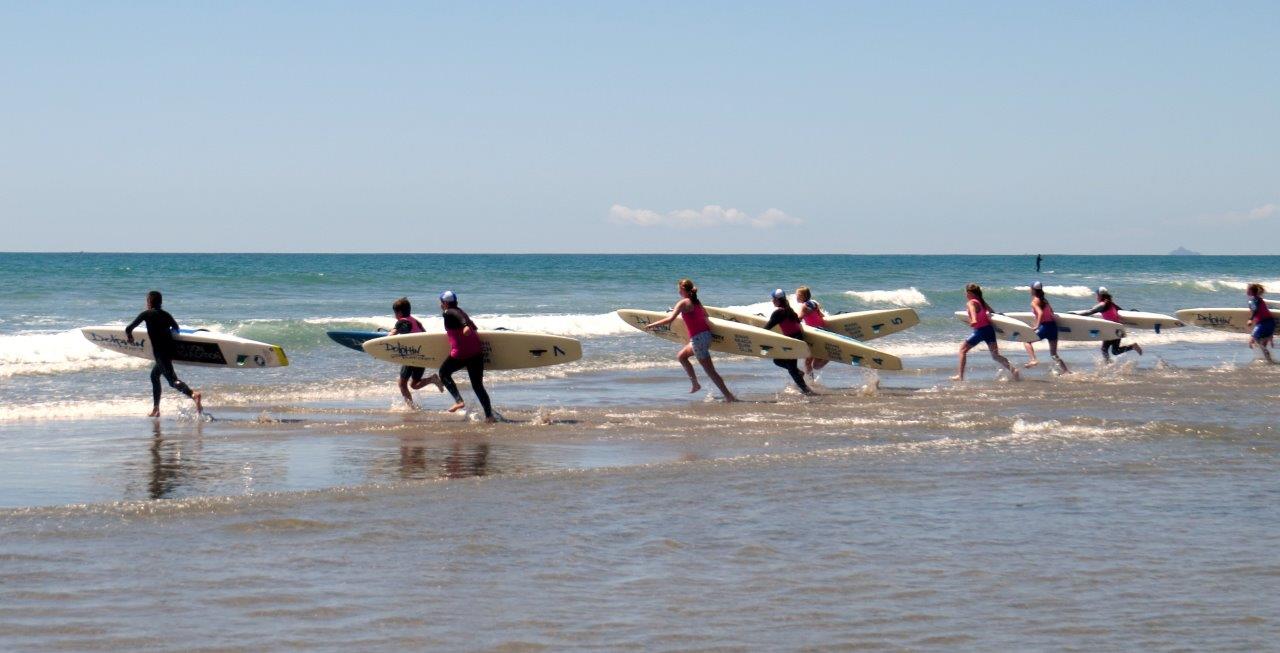 WHAT DO CHILDREN LEARN?
---
Waihi Beach Lifeguard Services has a proven Junior Surf programme where children aged 5 - 13 years learn how to stay safe at the beach, surf skills and surf sports in a positive and exciting environment.
Teaching surf beach specific water safety skills
Developing self-confidence
Building knowledge and skills

Developing fitness
An introduction to surf sport
Providing a positive and fun learning environment
Providing a pathway to lifeguarding.

---
Junior Surf Coaching
Our coaches are parent or lifeguard volunteers for our 5-9 year olds, our 10+ group are coached by our paid Head Coach.
The club policy is that each child must have a parent/guardian on the beach while their child is involved in Junior Surf.
Please come prepared to support and encourage your own and other children in a positive way.
Rookie Lifeguard 12/13 yr olds
The Rookie Lifeguard programme is for 12 and 13 year olds, to develop and transition from Junior Surf members into active lifeguards. You can find out more information about Rookie Lifeguard Programme here.