Waihi Beach Senior Sport take on NRCs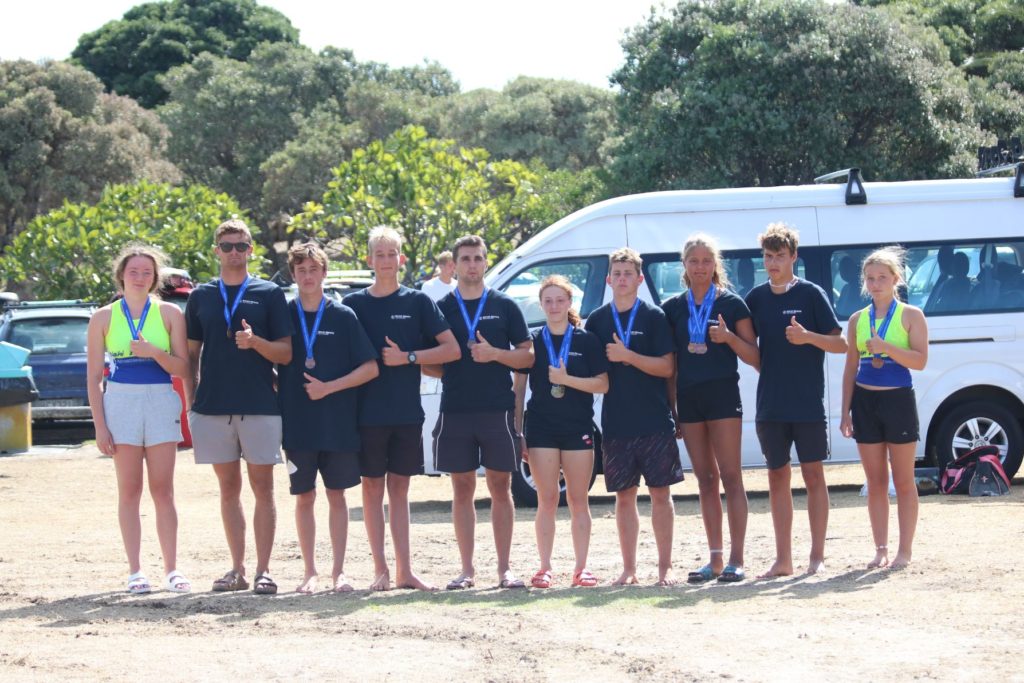 It was a great weekend all around for our senior lifeguards competing for Waihi Beach in Omaha at the Northern Regional Championships.
There was lots of fun and our athletes competed in a wide range of events from the beach events for Sprints, Flags, 2K run and relays, Board Relays, Rescue Tube Rescue Relay, as well as the individual events Run Swim Run, Board, Iron, and Diamond.
The club is proud of our athletes for competing and representing the club with such pride, well done!
💙❤️💛
x2 GOLD: Bella-Rose Mountfort Sprints and Flags
x1 SILVER: Keaton White U16 Diamond
x6 BRONZE:
Bree Mccowatt U16 Run-Swim Run
Thomas Swain U16 Diamond
Kallum Whitehead Open Mens 2km Beach relay
U16 Girls Tube Rescue (Bree, Jordyn, Tammy, Bella-Rose)
U16 Girls Board Relay (Bree, Tammy, Bella)
U16 Mens Board Relays (Tom, Keaton, Hamish Hart)
Open Mens Beach Relay (Kallum, Tom, Hamish and Ben Parker)
Not only did we finish with medals, we had about 7 other fourth placings and multiple other finals.